The Commission on Higher Education Regional Office (CHED RO) XI hosted the 2022 First Quarter CHED National Directorate Meeting at the Waterfront Insular Hotel, Davao City on March 15 to 16, 2022 via Hybrid platform.
The two-day national activity was graced by CHED Chairman J Prospero "Popoy" De Vera and attended by the distinguished CHED Commissioners Dr. Ronald L. Adamat, Dr. Aldrin A. Darilag, Dr. Jo Mark Libre, and Dr. Marita Canapi, National Directors headed by CHED Executive Director Atty. Cinderella Filipina S. Benitez-Jaro, UniFAST OIC Executive Director Atty. Ryan L. Estevez, and Directors of CHED Regional Offices in the country following the public health standards and protocols set by the Department of Health (DOH) and Inter-Agency Task Force for the Management of Emerging Infectious Diseases (IATF) under Alert Level 1.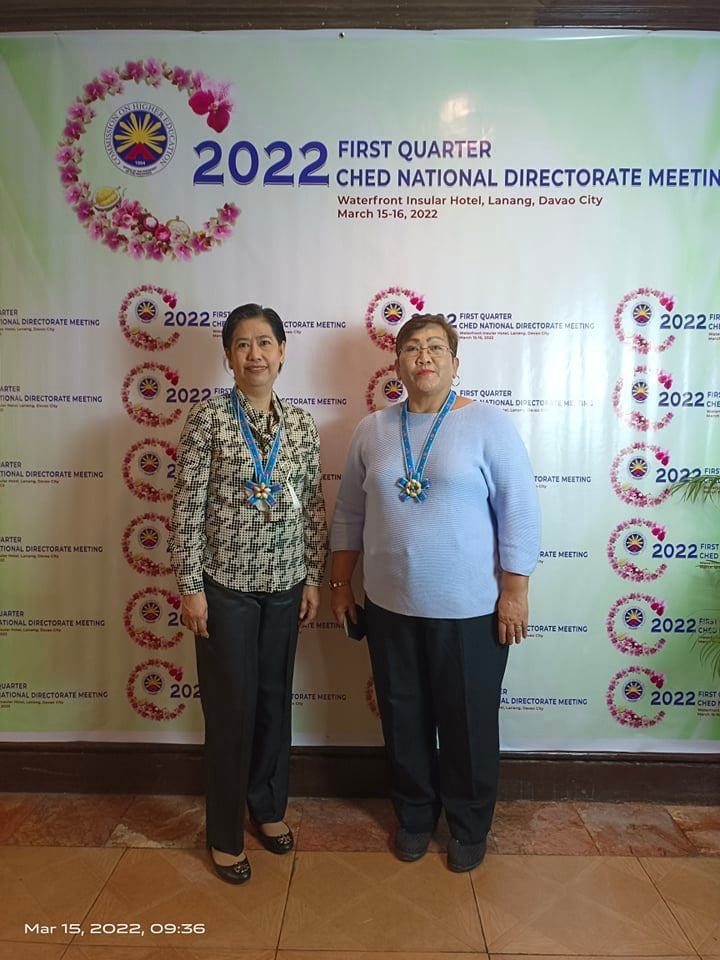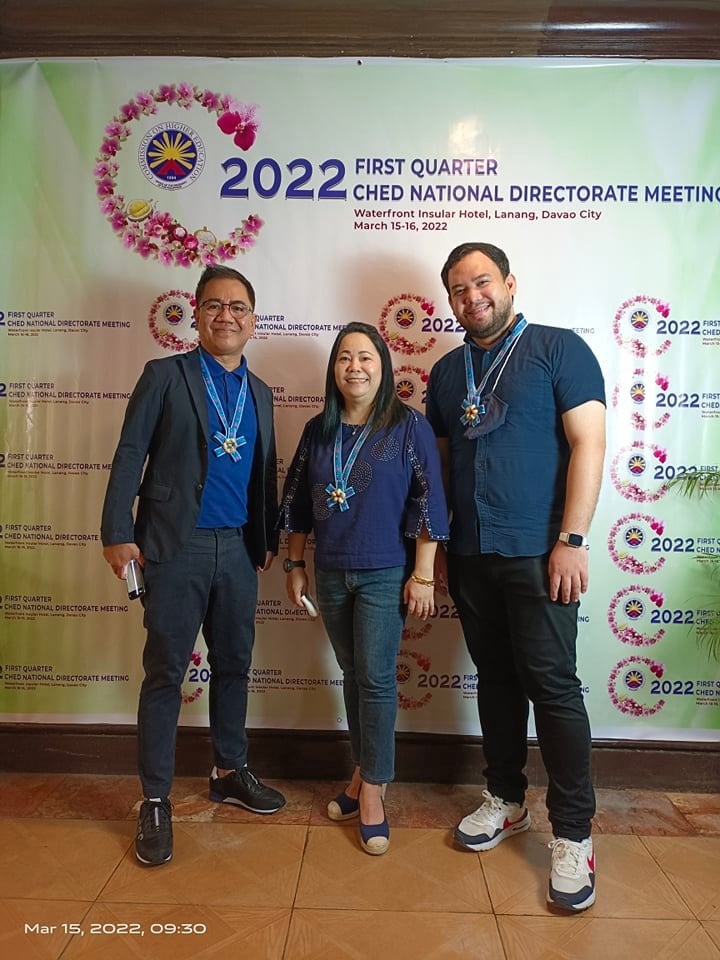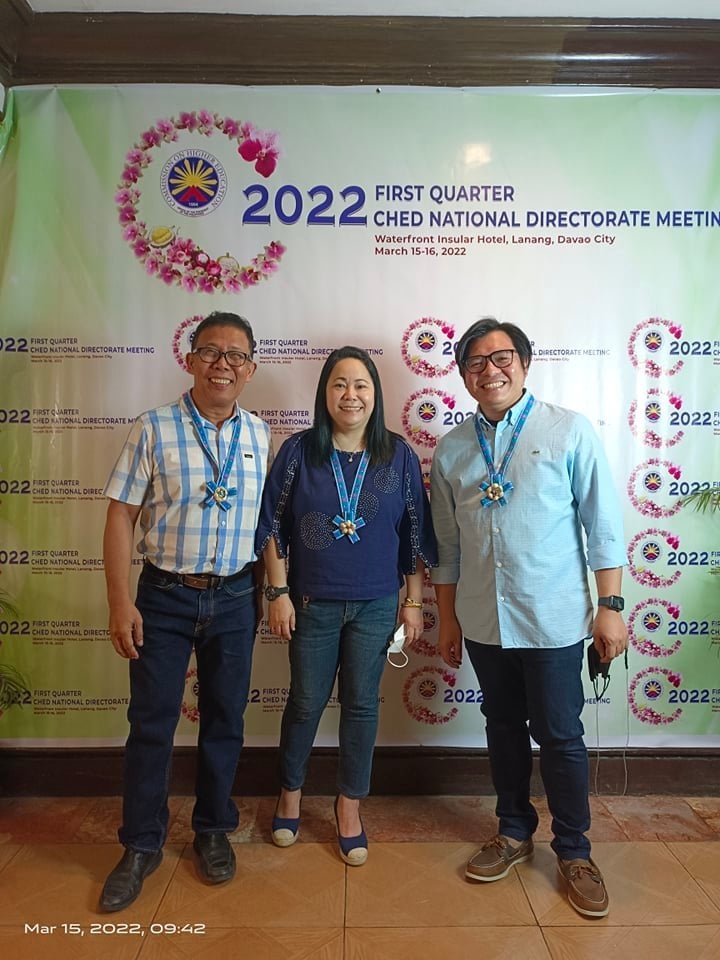 As an agency mandated to commit to moral ascendancy that eradicates corrupt practices, institutionalizes transparency and accountability and encourages participatory governance in the Commission, CHED Chairman J. Prospero "Popoy" E. De Vera III convened the meeting to discuss the challenges faced and triumphed by the Commission in the year 2021 and strategies to strengthen CHED operations amid the COVID-19 pandemic.
One of the highlights during the two-day national activity were the discussions on matters arising from the 2021 Fourth Quarter National Directorate Meeting held last December 14 to 15, 2021 at Baguio City and previous Commission en Banc Meetings.
Before the CHED Executives proceeded with the National Directorate Meeting, CHED RO XI Personnel and staff spearheaded the conduct of wellness activities to kick start the day.
During the fellowship dinner, the CHED Executives were serenaded by CHED RO XI Education Supervisors, Dr. Randy A. Tudy, Engr. Rodrigo S. Pangantihon, Jr. and UniFAST Project Support Staff, Ms. Jenelyn A. Sarahina.